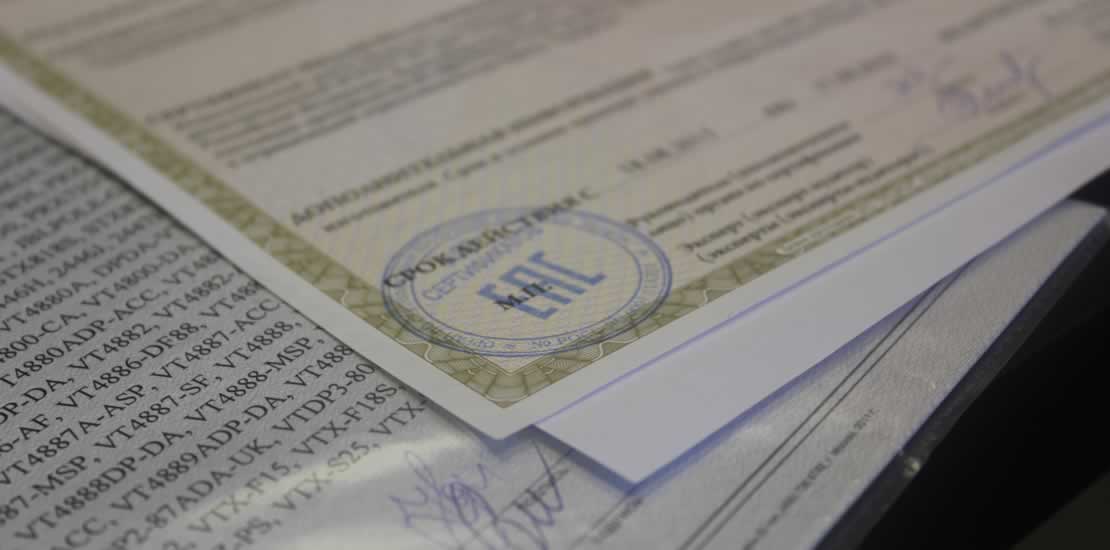 EAC Marking, Logo regulation
EAC certification logo – last update 15.04.2016
One of the most visible aspect of the EAC certification reform, is not doubts, the appearance in late 2011 of the EAC logo, marking many of the products intended for the markets of Russia, Belarus and Kazakhstan.
Giving the start to the implementation of the new EAC marking regime, and therefore to the application of the EAC logo on products and their packaging, was the decision approved on July 15th 2011 by the Commission of the Eurasian Custom Union.
The decision whereby the EAC symbol itself came into force, titled "Unified mark of product circulation on the market of the Member States of the Customs Union", is dated 02.09.2011, shortly before the first regulation TR CU was approved.
The presence of EAC logo on a product or its packaging, shows that the product itself has withstand the mandatory conformity assessment, and a certificate EAC or a declaration EAC was attained.
The EAC marking is basically equivalent to the European CE marking, its presence is mandatory on all products the TR CU normative system regulates.
EAC logo: how to place it, color and size.
The proportion of the EAC symbol are to respect the following drawings:
The EAC logo is to be affix on the product, on its the packaging and on the documentation of the product itself. In any case it must be visible by the customs authorities at the moment of the purchase or importation.
The side of the EAC logo cannot be shorter than 5mm, it is possible to choose white or black background on condition that a sharp contrast is guarantee with the surface where it is affix.
Producers and traders have the right and the duty to affix the EAC symbol whenever the product is regulated by the TR CU and an EAC certification has been attained. In is instead forbidden if those conditions are not respected.
A special EAC logo is to be used for those products regulated by the TR CU 012/2011 for explosive atmosphere, when an EAC EX certificate is attained.
Ask for an offer or more information!